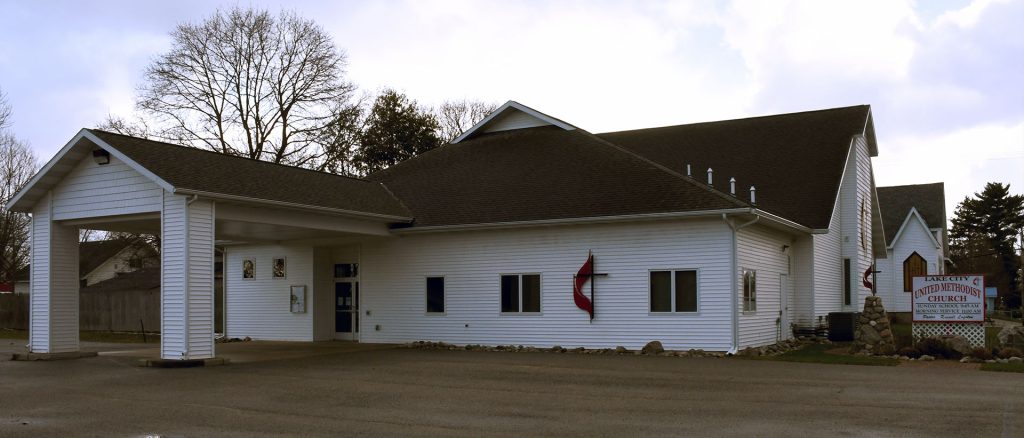 The Lake City United Methodist Church is involved in a variety of missions and community events.
We play an important role in the spiritual well being of the residents of Lake City and the surrounding rural areas.
If this is your first experience with LCUMC, please check out the Welcome Page to learn more!
All Are Welcome! Let's get together for Celebrating Worship, Fellowship, and Serving the community!
ANNOUNCEMENTS! ANNOUNCEMENTS!
November 14, from 4:00 PM to 6:00 PM Hunters Supper @ Lake City United Methodist Church 301 John Street, Lake City MI.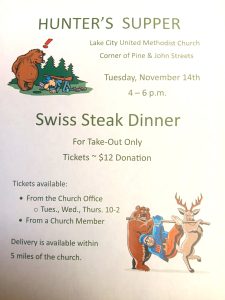 ---
Prayer Walk:
The first Sunday each month beginning at 10:00 AM.